My dream for this planet is that everything goes back to hand-crafted. If we all bought our clothes, gifts, furniture, jewelry, etc. from artisans, the planet would be filled with love and creativity. I compiled a list of some amazing hand-crafted shops to begin making this dream come true. Please check them out and start surrounding yourself with love.
Clothing
Mohop Shoes
I discovered this company when loaning my bare feet to a photoshoot for an editorial piece in a friend's magazine. I loved them so much that I placed an order for the cutest little heels, and in my order received a second pair for free since I was a vegan. I'll never forget the generosity and passion of the woman who created this business. If your shoes have a little accident, they will fix them for you too, you just have to mail them back to the company. This is everything I love…good design, conscious living and beautiful connection with their community.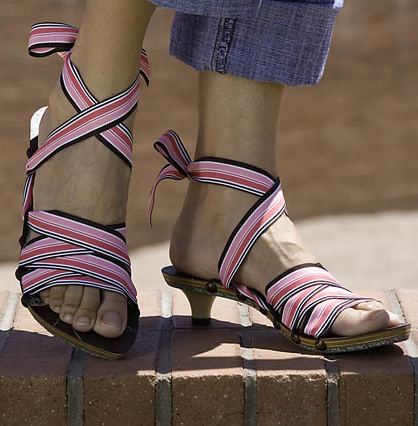 The original shoes, and my feet, in the photoshoot. Photo by Don Crossland of
Kontakt Magazine

Health & Beauty
Chandanni
Finding beauty products that aren't loaded with preservatives and chemicals is impossible at the drug and grocery stores. I don't trust anything that I can't eat to even use externally because I know it will be absorbed and my body will have to deal with it, regardless if it comes in via my skin or mouth. Products from Chandanni follow ayurvedic protocols and are made with divine knowledge and natural sources. I currently use the
The Potion
, face serum which smells absolutely delightful and the product feels so light on my face even though I know the herbal oil is penetrating my skin with nourishment and moisture that I so desperately need here in the Utah high desert. The products that I love most for my face are in the
Immaculate Rose Bundle
:
Face Grace Rose
and
Shunya Ultimate Eye Gel
because it has all the ayurvedic magic in it that skin loves…roses. Chandanni also offers supplements for women, cleansing, and nourishment. I love, love, love the
Women's Superfood Blend
because it has the greatest herbs ever in it…shatavari and ashwaganda, and it tastes like hot chocolate when you add it to warm milk! And let's face it, this blend was practically custom-made for a girl like me!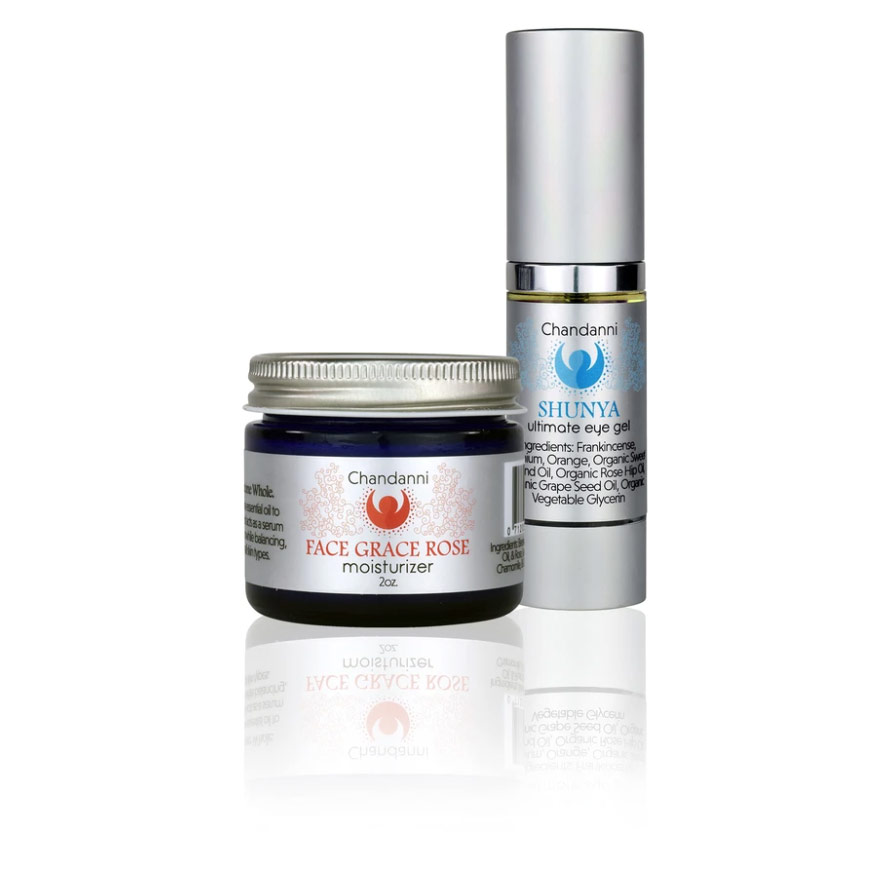 The bundle I can't live without.
Immaculate Rose Bundle
.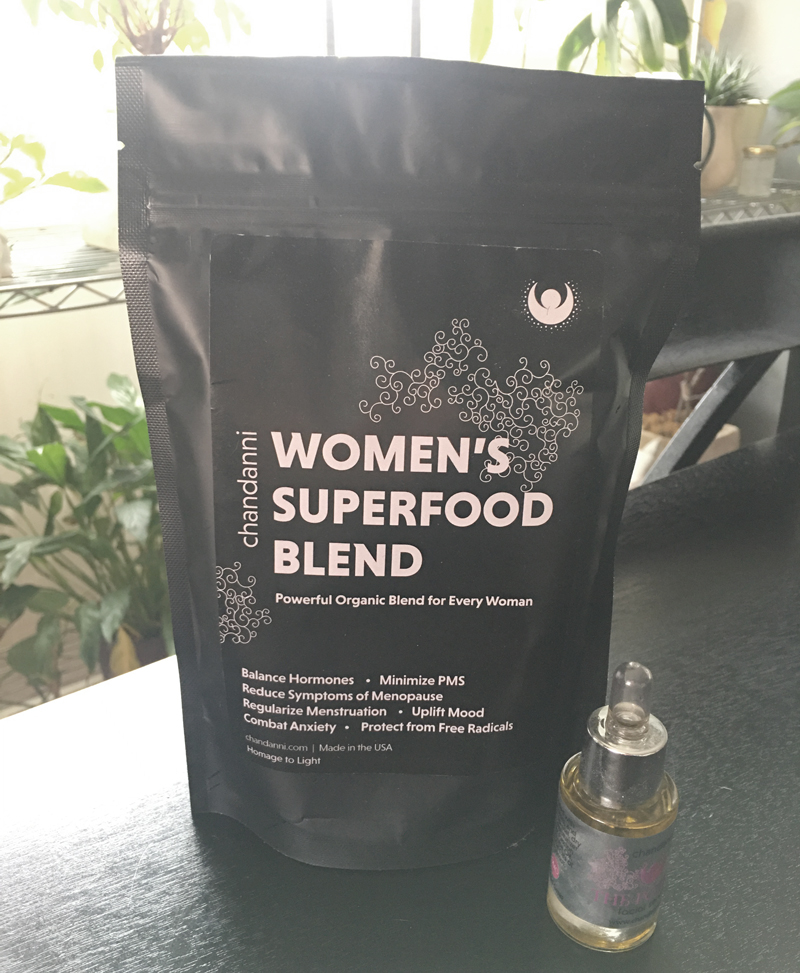 These are my current Chandanni products that I am using and loving! Women's Superfood Blend and The Potion (face serum)


Jewelry
Handcrafted Mala Beads & Bracelets
Beautifully designed handmade mala beads by SLC Yoga Teacher Emily make the best gifts, for women and men. I know this because I gave a mala bracelet to my boyfriend and he has been wearing it ever since. Don't you love to see your gifts on other people? This is a big winner!
Emily is a true artist in all that she does.
www.donyaemilia.com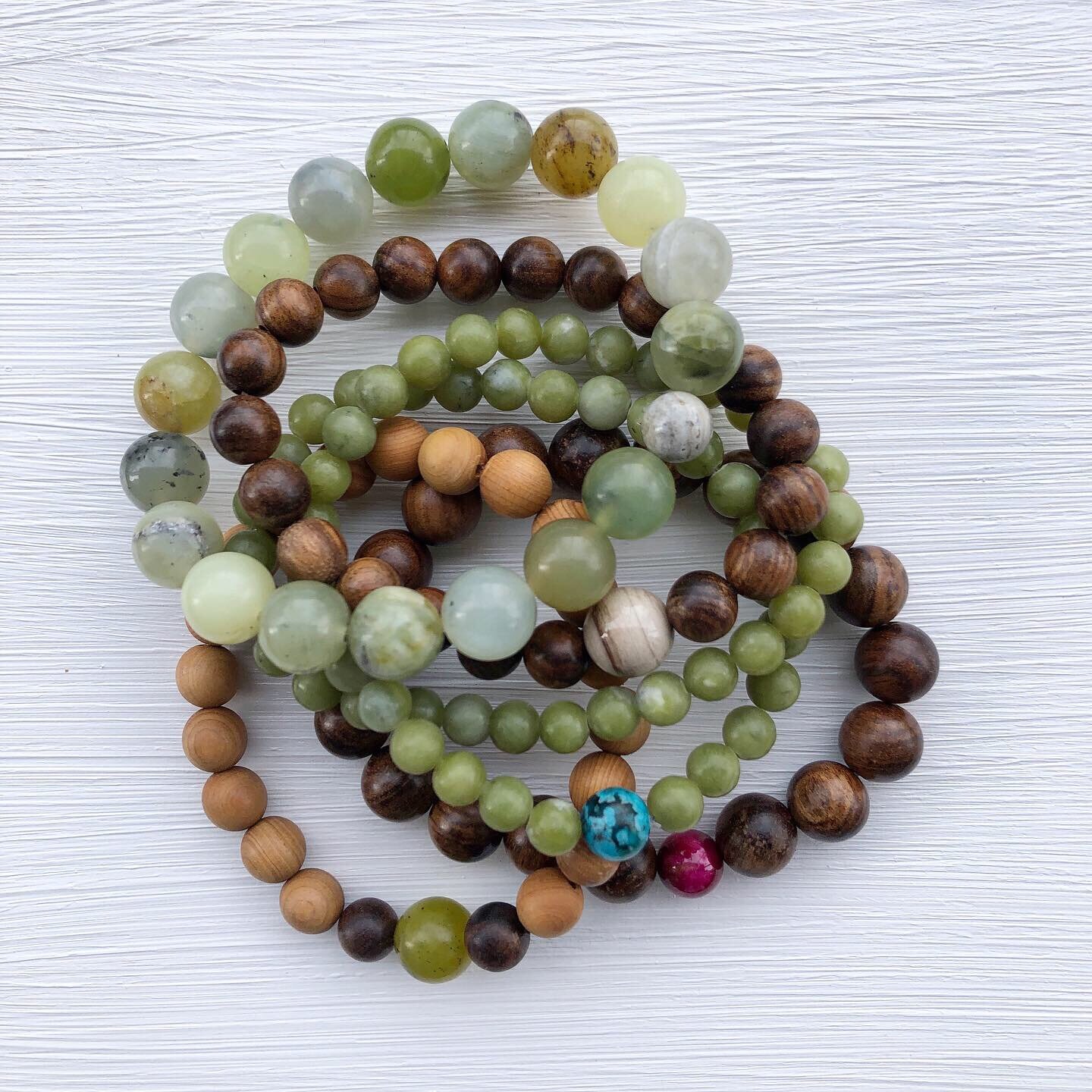 Perfect gifts for partners and spouses…and of course, yoga friends!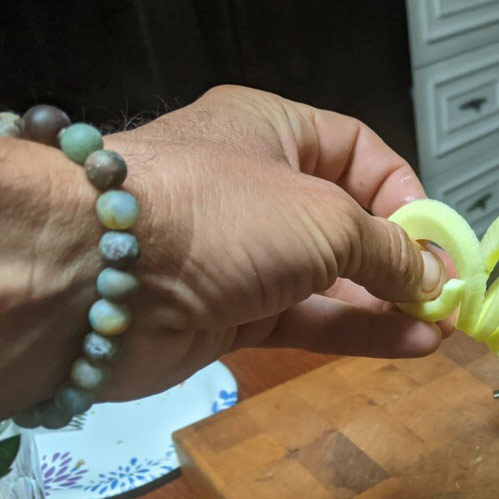 This is my boyfriend making apple pie, in his mala bracelet gift from me. Isn't that adorbs?


Food & Grocery
JoJo's Chocolates
While I'm assuming these aren't actually made in anyone's home kitchen, they are a local Utah company and they have a passion for health, chocolate…and apparently design! I thought I was eating artwork when I dove into my
Raspberry Dream JoJo's
. Look at those gorgeous bars. I always have a soft spot when it comes to beautiful design, especially in food.
You can't go wrong with these treats. Fill up your stockings, give them at the office holiday party or just order a bunch for yourself. Everyone wins!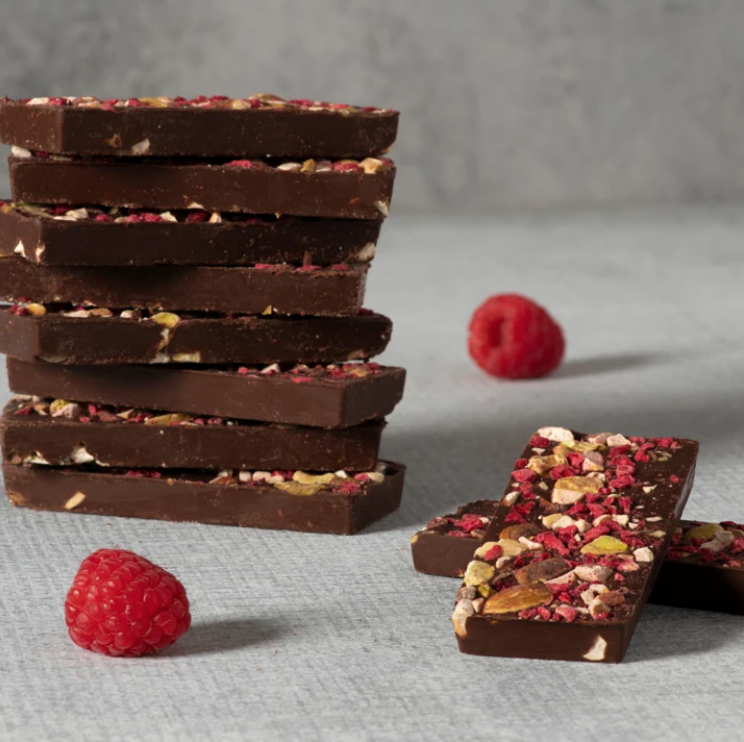 Designer chocolate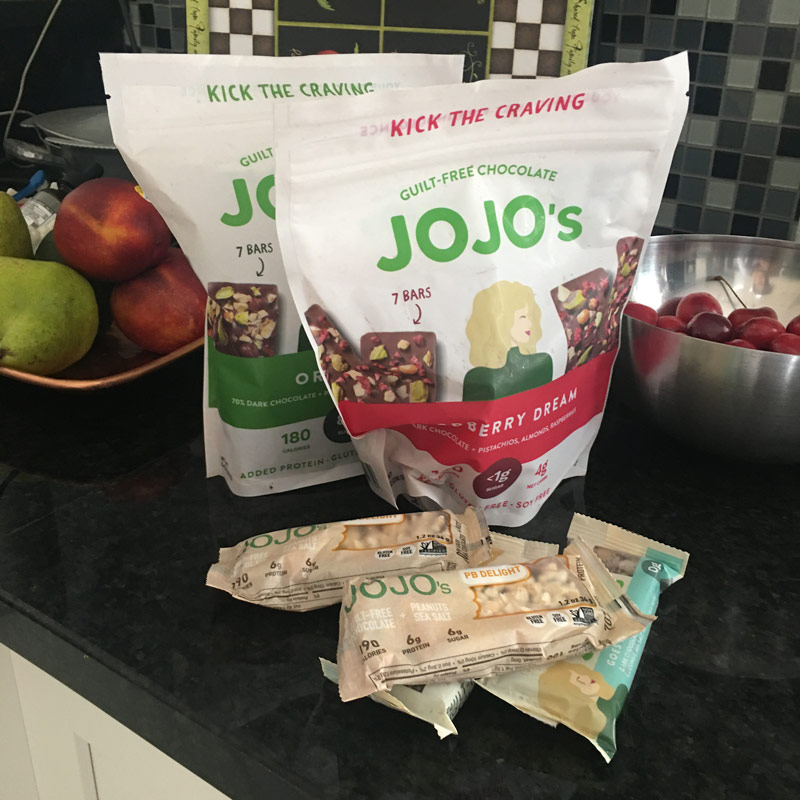 You all know to support local. Start here!