Most rocks on a trail
Pets:
Dog-friendly
Location:
Mill Creek, sort of
Level:
2-4 out of 5 – it starts out as a nice uphill climb, wide trail, but once you get up further, the fun begins!
Water:
Seasonal – since it's September, the creek bed following the trail is dry, but I have hiked it before with water in there
Popularity:
The bottom is super busy and people are just hanging out in the trees and everywhere, but once you get higher up, it thins out quite a bit, and is almost completely people-free past the little pool you have to cross over
Parking:
Nice parking lot and when that is full, plenty of nearby parking along the road
Shade/Temp:
It can be hot and sunny getting back to the trail, but once you're back there it's pretty shady and the spring water keeps it cooler
Gear:
I wore shorts…nice big trail at the beginning, and even as it narrows, it's still a clean trail
Flowers:
Nothing in September, but tons of gorgeous fall colors already!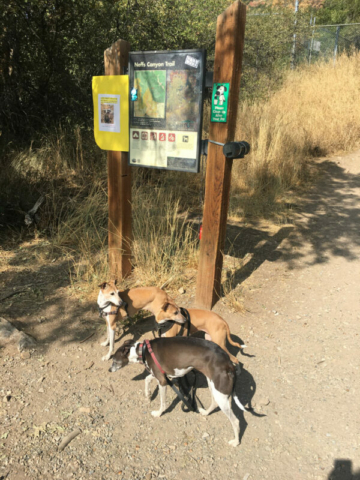 Neff's Canyon trail is an uphill climb to infinity. We hiked for over 2.5 hours and as we got up higher, we just got in deeper, going nowhere! I'm not sure where the trail actually goes, where it ends, or if it actually does end. So after getting up into the aspens, we called it a day and turned around.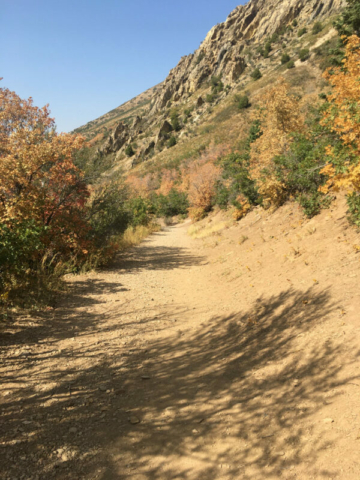 Once you get to the trailhead, you can go on a path or go up to what might be like a gravel road, it is an open path not quite yet in the mountains. This takes about 30 minutes to climb up, so you have to invest a little effort before getting to the woods.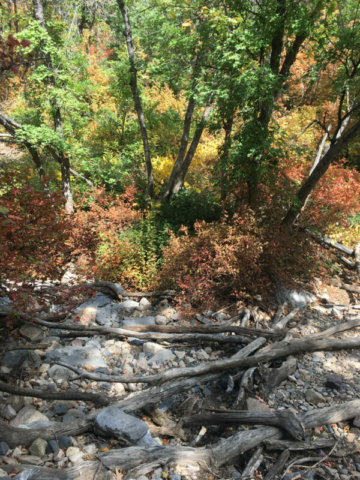 The trail follows what is a dry creek bed in September. I have seen water in it before, so I think it's a seasonal creek. The foliage is beginning to turn colors for autumn and there are already the brightest reds and golds poking out.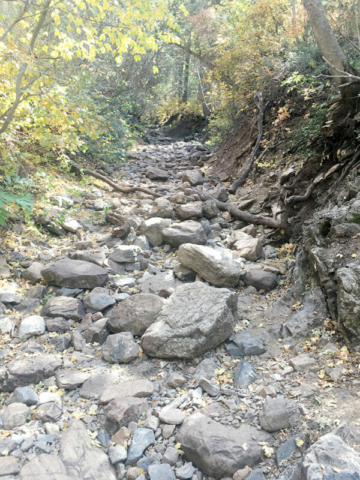 This trail is one of the rockiest I have hiked! The times when we were on dirt felt like velvet and I know the dogs appreciated the breaks too. The first hour or so is a nice climb up into the mountains, but once you get past this crazy little uphill climb that you know is going to suck worse coming down, all hell breaks loose and the trail gets a lot more narrow and a lot more complicated!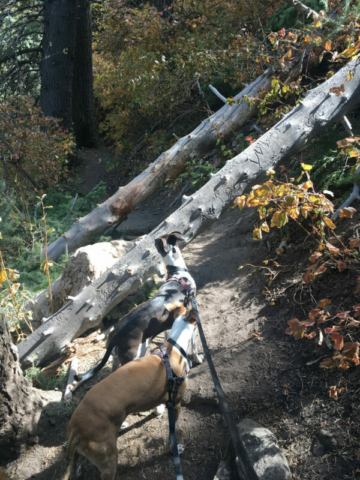 Now we are dodging fallen trees, climbing over a pool of water, trying not to slide down over a few tight edges on the trail and climbing some intense rocks and uphill trails. There are also some forks in the trail that you need to keep track of so you don't end up in the wrong place. And not to mention, a moose.
The trail was super packed with hikers and families at the bottom, but the higher you go, the quieter it gets. I did see one family having a beautiful picnic up pretty high…which means they lugged all of that stuff up there, including the kid.
It's a great hike, especially on a warm day, and especially good for when you don't have an agenda and just want to go until you don't. There is nowhere to reach, no goal, unless you want to see infinity.

We had to cross a little pool of water to continue on the trail. We wouldn't have even known that was the trail had there not been a little sign hanging in the tree! There was another trail that broke off the other direction that we were tempted to try. The water was much more fun!

Design Inspiration
Designer Rocks
When I first saw these rocks in Utah, I thought somebody had dripped paint on them, or that something got on them. But I saw them frequently and realized they are just part of nature's super cool canvas! I always look for them on the trails and think their white splatters are really special.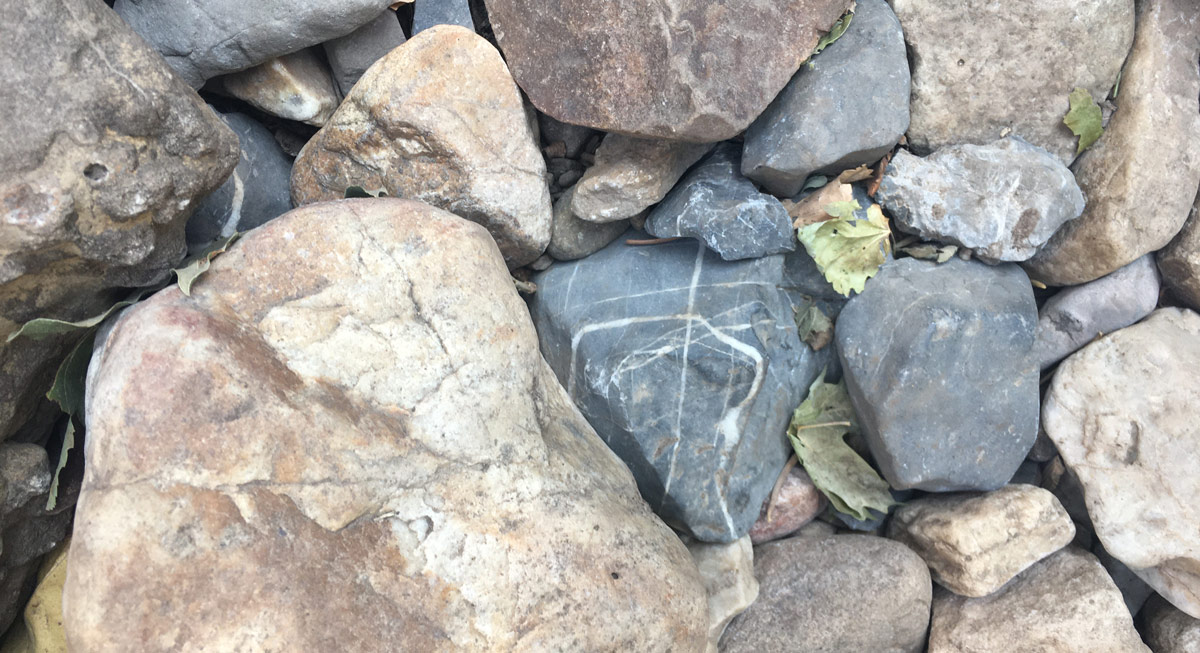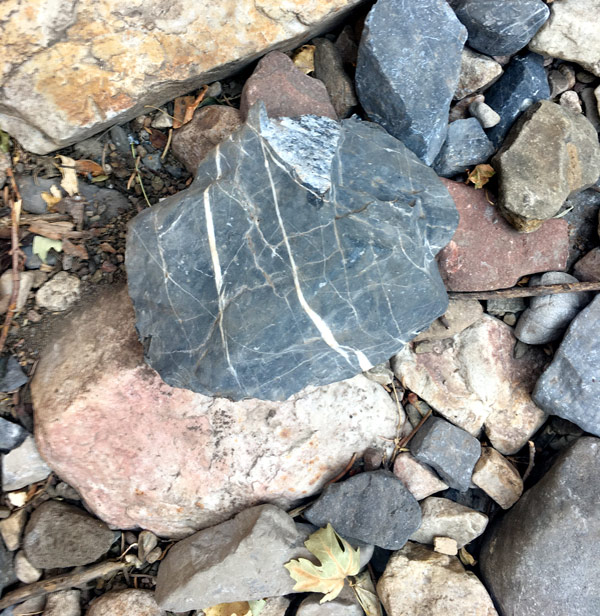 Gallery