Yoga Manuals
we teach yoga teachers.
You can trust our experience and knowledge to authentically design and edit your yoga teacher training manual based on years of training yoga teachers. Our yoga backgrounds are very traditional so we are confident when it comes to making decisions about content and design. All manuals include charts (such as the koshas), icons (such as chakras), yoga pose graphics, ayurveda lists and charts, some anatomy, and so much more!
we speak the language of yoga.
Our experience runs deep, both in training yoga teachers, but also in studying Sanskrit and Devanagari, ayurveda, vedic philosophy and chanting. You can expect your manuals to be beautifully designed, as well as excellently written or copyedited from English to Sanskrit! We understand the importance of pronouncing Sanskrit words, so both devanagari and transliteration are available in training manuals.
we write about yoga.
We can help you write portions of your manual, based on the themes and topics you are requiring. We can also copyedit your entire manuscript, looking for accuracy, consistency and style. We can work on 200-hour yoga training programs, 300-hour yoga training programs and yoga therapy programs. We also can design manuals for ayurveda and jyotisha programs.
design services
Yoga Manual Design
Copywriting and Copyediting
Charts and Icons
Sanskrit and Devanagari
Images of Yoga Poses
Chants and Quotes
Ayurveda and Jyotisha
Request a Quote
samples of our work
Please note that all content has been converted to Latin in order to protect the studio's copyright.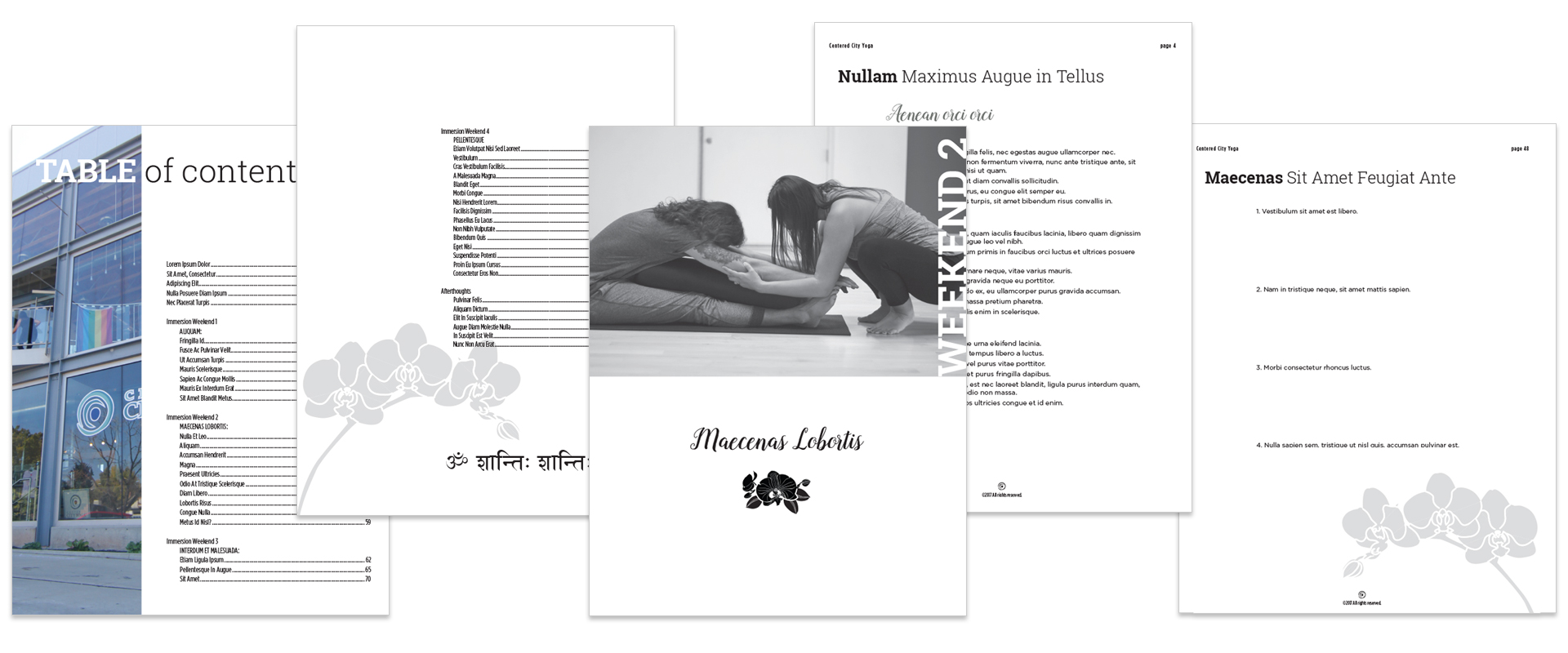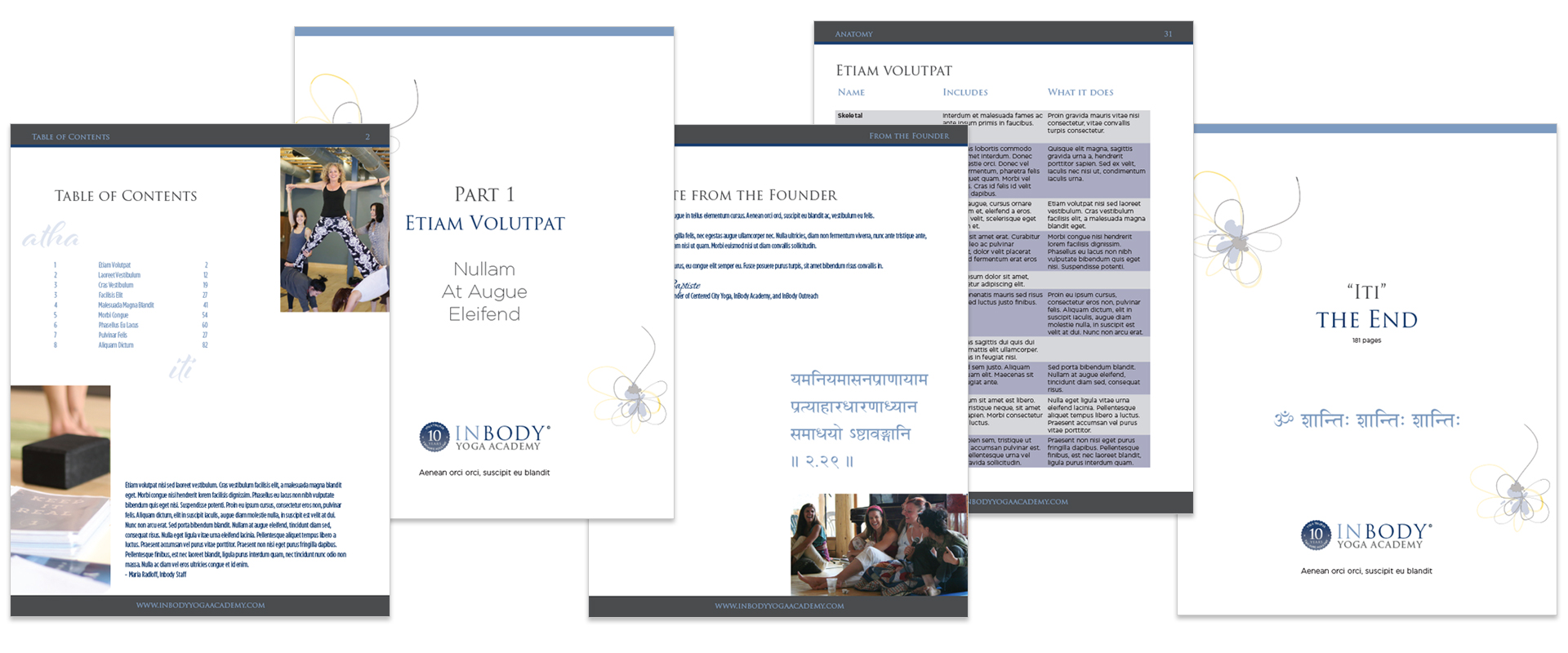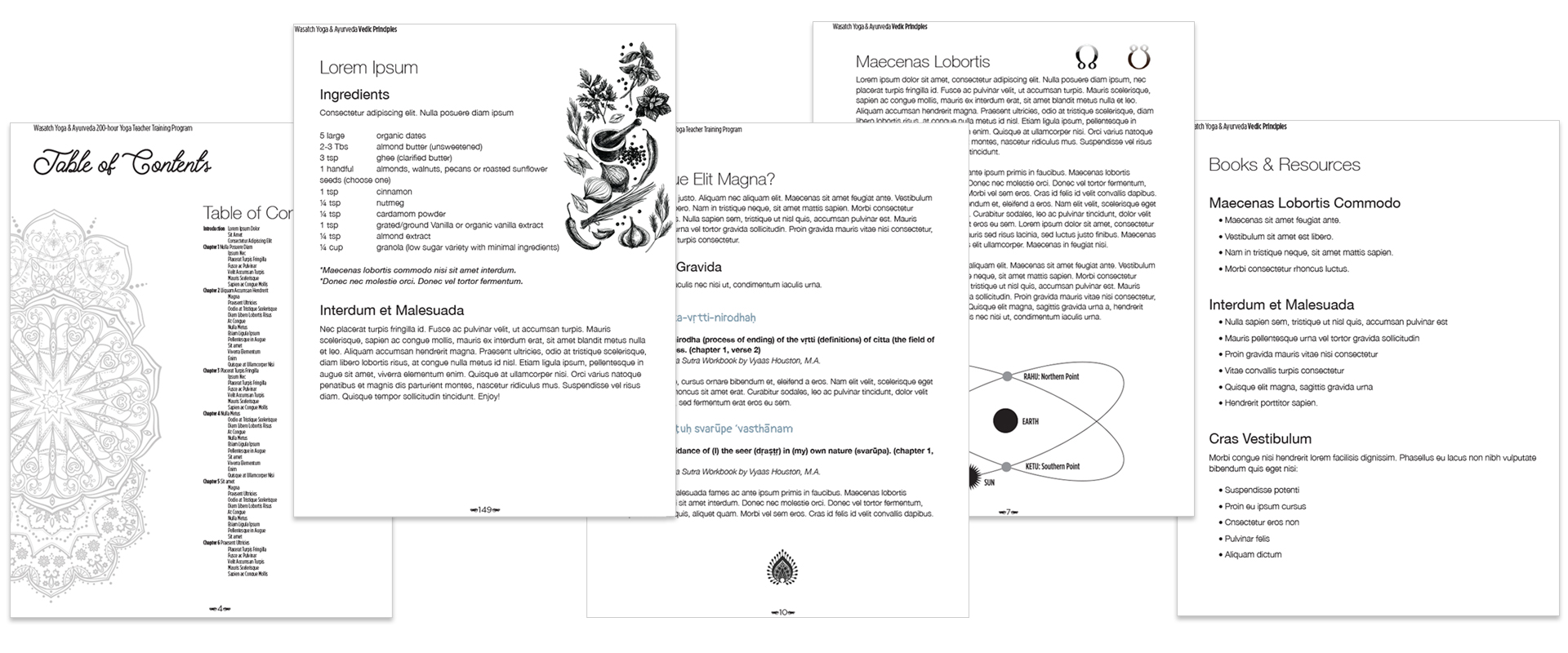 " Creativity is just connecting things.When you ask creative people how they did something, they feel a little guilty because they didn't really do it, they just saw something. It seemed obvious to them after a while."
- Steve Jobs