Graphic Design
we understand design.
Whether you are starting own independent business or are looking at redefining your business, branding and design are some of the biggest investments you will make. It's important to find a great design studio that understands you and your business.
We offer beautiful, detail-oriented work that is creative, inspiring and professional…just like your business.
how to get started.
The first thing you will need is a logo. That requires creative work with colors, fonts, and icons. An image library is a close second – you will want photography and stock art that represent your personality or business. Once these key elements are place, then it's time to develop an online presence with a website. We can help you strategize with mapping pages, creating calls to action, and overall website organization. You may also want a business card or a rack card for handing out to vendors, clients and students. Once all of that is in place, we can look at marketing and social media.
our passion is yoga and ayurveda.
We want you to succeed, therefore we offer affordable packages for new and existing yoga and ayurveda businesses. Be sure to ask us for our special yoga and ayurveda pricing! Although we are located in Salt Lake City, Utah, we do travel often to other locations across the US. And, of course, we do most of our work via the internet and telephone, so regardless of your location, we are pros at doing yoga design work remotely, keeping it affordable and easy. Although we do love to meet our clients in person, so if we are traveling to your city, you will be the first to know!
design services
Branding
Logos
Business Cards
Website Design
Posters and Flyers
Electronic Stationery
Banners
Signage
Training Manuals
Photography
Request a Quote
samples of our work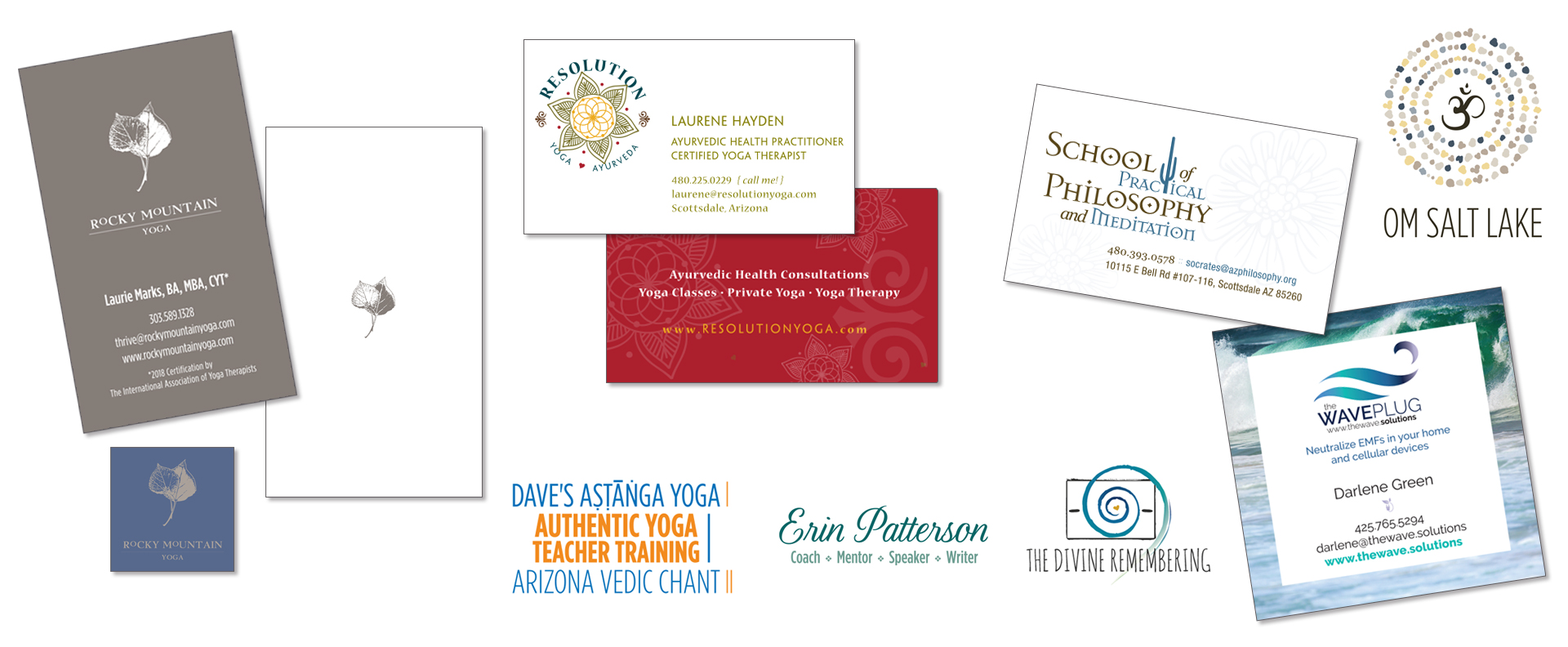 " Innovation distinguishes between a leader and a follower"
- Steve Jobs